Flow was first described by Mihaly Csikszentmihalyi in his book Beyond Boredom and Anxiety in 1975. It is a gratifying state of deep involvement and absorption that individuals report when facing a challenging activity and they perceive adequate abilities to cope with these challenges.  Flow is described as an optimal experience during which people are deeply motivated to persist in their activities. Research shows that flow experiences can have far-reaching implications in supporting individuals' growth, by contributing both to personal well-being and full functioning in everyday life.
Agreed definition of the European Flow Research Network (EFRN, 2014, in Peifer et al., 2022)
---
Mihaly Csikszentmihalyi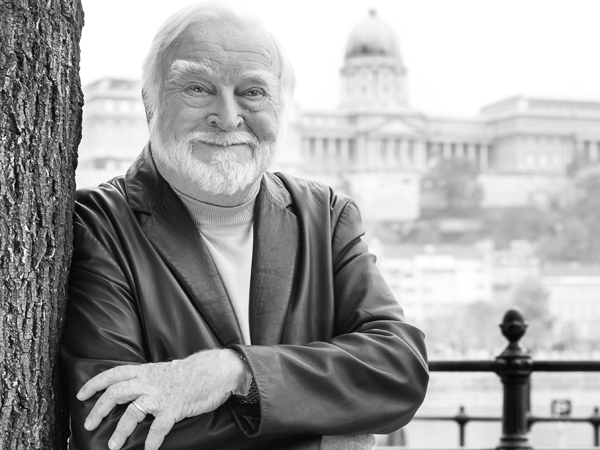 Biography
Mihaly Csikszentmihalyi—Mike—is one of the most influential living psychologists (thebestschools.org) and recipient of Brain Channel's  Thinker of the Year Award. 
He is the architect of flow theory, and a renowned creativity scholar. His landmark studies and his contribution of the Systems Model of Creativity are foundational to our understanding of the environment's role in shaping creativity. With Martin Seligman, he is co-founder of the field of Positive Psychology : 'He is the brains behind positive psychology, and I am the voice,' says Martin Seligman in 2000.
​In addition to Flow: The Psychology of Optimal Experience, Creativity: The Psychology of Discovery and Invention, The Evolving Self: A Psychology for the Third Millennium, and Good Business: Leadership, Flow, and the Making of Meaning, he is the author of over 18 books and 250 scholarly articles on flow, creativity, optimal development, and well-being.
​He is currently Professor Emeritus of Psychology at Claremont Graduate University, where he founded and served as co-director of the Quality of Life Research Center (QLRC). His TED talk Flow: The Secret to Happiness has over 5 million views.
Mike was born on 29 September 1934 in Fiume (now Rijeka) in what was then the Kingdom of Italy and is now the Republic of Croatia. His family name derives from the Csíkszentmihály village in Transylvania. He was the third son of a career diplomat at the Hungarian Consulate in Fiume.
He migrated to the United States in 1956, at the age of 22, working nights to support himself while studying at the University of Chicago. He received his bachelor's degree in 1960 and his PhD in 1965, both from the University of Chicago. He then taught at Lake Forest College, before becoming a professor at the University of Chicago in 1969, where he was chair of the Psychology department.
In 2009, he was awarded the Clifton Strengths Prize and received the Széchenyi Prize at a ceremony in Budapest in 2011. He was awarded the Grand Cross Order of Merit of the Republic of Hungary in 2014. He is a Fellow of the American Academy of Arts and Sciences, and a member of both the National Academy of Education and the National Academy of Leisure Sciences.